The One Sentence Poetry Contest has ended.  Winners will appear in the Winter Issue of the magazine in the early part of January, 2019.  We'll be back with another edition of this popular feature in March.

Our first ever one sentence poetry contest in the summer issue of 2018 proved to be such a popular event that we've decided make it a regular event – twice per year in fact.  For this next round we'll be accepting submissions from August 15 to November 30, 2018.
                                  _________________________________________________ 
Whether it's an American Sentence, Haiku(ish) or just a great poetic sentence, we want to see what you can pack into the basic building block of literature, the sentence.
The Simple Rules: Each poem should have a title and should consist of a single English sentence with conventional punctuation. There is no limit on length.
You may include up to 3 one sentence poems in your entry, which must be a single spaced .doc or .docx file. Do not include any identifying information within the body of the document. Multiple entries are allowed.
We will reopen for entries from March 1st  to May 15th, 2019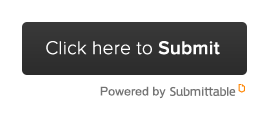 The Money: $50 will be awarded to three winning poems. Our editors will also choose at least 20 additional entries for publication. Winners and all entries selected for publication will receive a print copy of the issue (an $11 value).
The entry fee of $5 must be paid via credit card or Pay Pal through Submittable. All entries will receive a PDF copy of the contest issue (a $5 value) in January of 2019, so the net cost of your first entry is ZERO. There is also an option for new subscribers to enter for free.

The Selection: The contest will be judged by the editorial staff of Third Wednesday Magazine who will read submissions blindly, following the process we use with our regular submissions.

Legaleeze: By submitting work to Third Wednesday, the author grants us First Right to publish the work in print and electronically (on our blog or website).  Works that are accepted will be published in one issue of Third Wednesday and a very few will also appear on our blog to serve as examples of what we publish.  All copyrights revert to the author upon publication.


Winners from the previous contests:
PAINTINGS AS METAPHOR (Winning Poem)
Looking at Charlie Russell paintings
at a gallery in Helena, Montana,
I realize what I think
poetry should always be:
a cowboy and horse
forever hanging
in mid-air,
a tumbling hat
stuck there,
a rattlesnake
always just about
to strike.
     Mark Hinton
     Bloomington, Minnesota