The 2022/23 Poetry contest Opens for entries on November 1, 2022 and closes on February 15, 2023. Each year Third Wednesday awards 3 $100 Prizes in its annual poetry contest.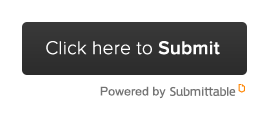 3rd Wednesday's Annual Poetry Contest:

Winning poets and honorable mentions will receive a print copy of the contest issue. Non-prize poems will be considered for inclusion in the same or later issue of 3rd Wednesday as a regular submission unless the poet chooses not to have them considered (to preserve eligibility for other contests).
We will accept contest entries of up to 3 previously unpublished poems of any style and subject matter. There is no limit on length. Poems should be uploaded as a single .doc or .docx file with no identifying information within the text of the file. For poems with unusual spacing, do not use tabs. All entries must come through our submissions management portal at Submittable.  If you are not already a Submittable user, registration is free. We will not accept entries by mail or email.

You may enter as many times as you like, but only three poems per entry.

To see previous winners and honorable mentions, you can download any of the Spring issues drom the "Free Issues" menu item above.
Introducing this year's contest judge: David James.
After writing poetry for over forty years, I've recently tried my hand at playwriting with some success. I've had seven one-acts produced off-off-Broadway in New York, and twenty other one-act plays produced across the country.
As a lifelong poet, it's been a rush to have other people "say" my words in these plays. And there is the real possibility of having an audience!
David James currently serves as the president of The Poetry Society of Michigan. He will soon retire from teaching at Oakland Community College where his popular courses have included Composition I and II, Creative Writing, Advanced Creative Writing, Introduction to Playwriting and Screenwriting, Advanced Screenwriting, and Introduction to Literature: Poetry and Drama. In 2006, David was awarded the Outstanding Faculty Award for teaching excellence.
Poems:
Like a Brick to the Head – Rattle
High Marks in My Book and Interview with Buddha – Peacock Journal
A Case for Reincarnation and Somedays the Bear – Third Wednesday
---