The Submission period for the 2019 contest has expired.
Judged by Robert Fanning
$5.00 Entry Fee
Three Prizes of $100.00 and publication in Third Wednesday's Spring Contest issue.
Entry open now through February 15, 2019
As a thank you for your participation, every entry will receive a PDF copy of the poetry contest issue (a $5.00 value), so the net cost of your entry is $Zero.  Winning poets and honorable mentions will receive a print copy of the contest issue.
Non-prize poems will be considered for inclusion in the same or later issue of Third Wednesday as a regular submission unless the poet chooses not to have them considered (to preserve eligibility for other contests).

We will accept contest entries of up to 3 previously unpublished poems of any style and subject matter. There is no limit on length. Poems should be uploaded as a single .doc or .docx file with no identifying information within the text of the file. For poems with unusual spacing, do not use tabs. All entries must come through our submissions management portal at Submittable.  If you are not already a Submittable user, registration is free. We will not accept entries by mail or email.  You may enter as many times as you like, but only three poems per entry.
You can choose to pay via credit card or Pay Pal by selecting it as an option when you upload your file at Submittable.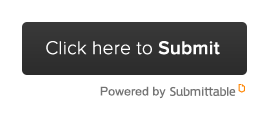 About Our Contest Judge 
Robert Fanning is the author of four full-length collections of poetry: Severance (Salmon Poetry, Ireland, 2019), Our Sudden Museum, (Salmon Poetry, Ireland, 2017), American Prophet (Marick Press, 2009), and The Seed Thieves (Marick Press, 2006), as well as two chapbooks: Sheet Music (Three Bee Press, 2015) and Old Bright Wheel (The Ledge Press, 2001). His poems have appeared in many literary journals, including Poetry, Ploughshares,Shenandoah, The Atlanta Review, and others. He is a Professor of English at Central Michigan University, and lives in Mt. Pleasant with his wife, artist Denise Whitebread